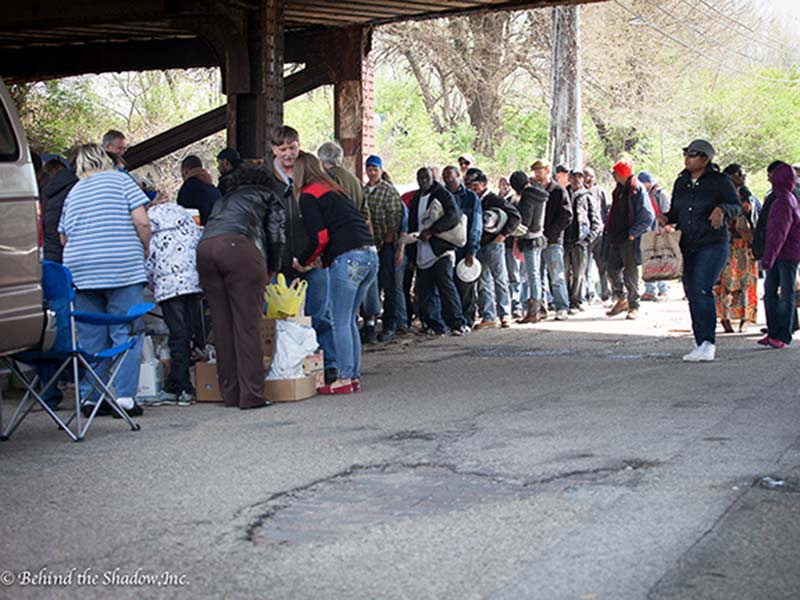 240 Eggs, lots of sausage, 30 pounds of hash browns, 15 pounds of cheese for 199 burritos. Then lots of bacon and pancakes.
Whew! What a wonderful meal today. We LOVE our fellowship with all our groups/churches and appreciate all of their help. I love who our Lord brings to serve the community of street friends and to fellowship with the volunteers as well. Is it not wonderful that our Lord will bring groups/churches from all over the state? Churches and groups from all over Indiana; Brownstown, Carmel, Lebanon, Danville, McCordsville, just to name a few. God bless all of our friends/groups/churches that bring the love!! THANK YOU!!!
We will turn no group/church away from serving the homeless community through Meet Me Under The Bridge Ministry. The fellowship our volunteers and the homeless have with each other is priceless!!! Beautiful relationships are coming to life.
With that said… We are looking for folks that have served with us who would be willing to share their experience via email and we will put it on our website for others to view and be encouraged. Every one of us who has had encounters with our street friends has a story… please share them with us so we can show what God is doing through this ministry and to give GOD ALL THE GLORY!!! No Last names of the individuals though please.
Thank you for considering this.
God bless you!!
Kathy Albright,
Executive Director & Founder
Meet Me Under The Bridge, Inc.