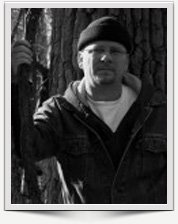 I heard it said once, "A single act of kindness can cause the worst sinner to repent." How can we be kind in the presence of evil men? Jesus said, "Blessed are the poor in spirit, for theirs is the kingdom of heaven.". We become poor in spirit when we are crushed by our own sinful nature. This can only happen when we come closer to God because in his presence our sinful nature screams out to be hidden from the light that reveals our shame.
Isaiah cried out when he looked upon Christ, " Woe is me, for I am ruined! Because I am a man of unclean lips, And I live among a people of unclean lips; For my eyes have seen the King, the Lord of hosts."
It was once said, " I doubt a man can be greatly used by God unless God first takes the man, and crushes him." Our God does not crush a man unless the man is willing to be crushed.
It is when our hearts desire is to come closer to the King, the Lord of host, matters more to us then our own nature, our shame and the things of this world. When our sin becomes so despicable that we constantly struggle to break free of the filth that corrupts us, we become willing to be crushed by the hand of God.
It is better for a man to judge his own sin and ask for forgiveness then to stand before the Judge who can not be lied to. It is when we know and understand what we have been forgiven for, we become poor in the spirit.
Becoming poor in the spirit causes us to mourn over our own sinful nature and because of our faith in Jesus we become dependent upon the price he paid for sin. Our only escape is through Christ Jesus. O what love the Father has lavished upon us!
"Blessed are those who mourn, for they shall be comforted." We shall be comforted because we are forgiven and because we are forgiven we mourn for the lost. A deep desire grows within us to reach out to the people around us because we know that what we have in Christ is needed in the lives of all people.
Jesus said, "In everything, therefore, treat people the same way you want them to treat you, for this is the Law and the Prophets." Do you want people to be kind and respectful to you? Then be kind an respectful to them.
"Blessed are the gentle, for they shall inherit the earth." Being gentle is the root of all kindness, it is being quick to listen and slow to speak, it is Love in action and Love is patient, love is kind and is not jealous; love does not brag and is not arrogant, does not act unbecomingly; it does not seek its own, is not provoked, does not take into account a wrong suffered, does not rejoice in unrighteousness, but rejoices with the truth; bears all things, believes all things, hopes all things, endures all things. Love never fails to be gentle.
"Blessed are those who hunger and thirst for righteousness, for they shall be satisfied" Because of our Love for Jesus and what he did for us there is a hunger and thirst for righteousness, His righteousness, in our life. His righteousness causes us to live the gospel all the time it causes us to become merciful.
"Blessed are the merciful, for they shall receive mercy." How can we show mercy if we do not love and how can we love if we cannot forgive and how can we be forgiven if we do not show mercy. Mercy triumphs judgement! Because of his mercy we become pure in heart.
"Blessed are the pure in heart, for they shall see God" It is a rare moment when we find someone pure in heart. Purity of the heart come only as a result of faith tested. It happens when a person has suffered deeply, it happens when a person has been crushed and broken. It happens when we let go of everything this world has to offer to walk with our Lord as He walked on this earth. It happens when we love what he loves and we do as He did. It happens when we are willing to become a living sacrifice for His glory. Until we are willing to be a living sacrifice we will not be a peacemaker.
"Blessed are the peacemakers, for they shall be called sons of God. The interesting thing about a peacemaker is that they are willing to be placed in harms way. To go where no one else is willing; into the enemies camp.
Why would anyone want to go into the enemies camp? Because there are beautiful people needing to be freed from the grip of sin.
Jesus said, to be a friend of the world is to be an enemy of God, James 4:4 as follows: "You adulteresses, do you not know that friendship with the world is hostility toward God? Therefore whoever wishes to be a friend of the world makes himself an enemy of God."
On the other side of this verse you can say, "Whoever wishes to be a friend of God makes himself an enemy of satan" and when you become the enemy of satan, he will come after you… but you will be Blessed!
"Blessed are those who have been persecuted for the sake of righteousness, for theirs is the kingdom of heaven.
"Blessed are you when people insult you and persecute you, and falsely say all kinds of evil against you because of Me. Rejoice and be glad, for your reward in heaven is great; for in the same way they persecuted the prophets who were before you.
I use to think that the Beatitudes described different people, some poor in spirit, some who mourn, some who are gentle, some who are thirsty and hungry for righteousness, some who are merciful, some pure in heart, and some peacemakers.
But I was wrong, Jesus was describing a single believer in total surrender to the Fathers will.
Then I heard the voice of the Lord, saying, "Whom shall I send, and who will go for Us?" Then Isaiah said, "Here am I. Send me!"
Isaiah was a single person and you are a single person, so if you are interested in becoming iron to be sharpened by iron, surround yourself by people who are living examples of the Beatitudes.
Do you want to live the Gospel? Be the Beatitudes…
How beautiful are the feet that carry the gospel into the enemies camp.
Richard