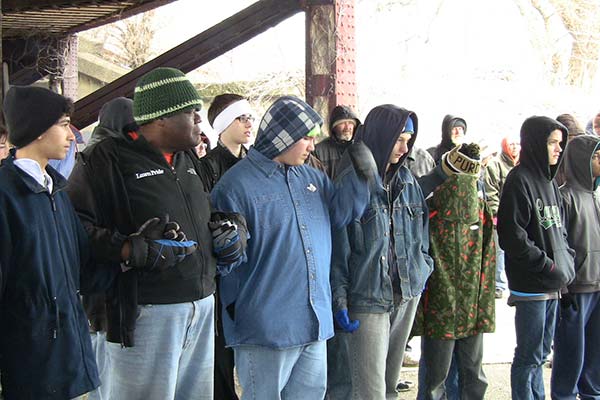 SERVE MEALS THIS YEAR!
We are looking for groups, organizations, families, etc. that would like to be involved with this ministry and bring the meal on Sundays. There are many openings for the year.
Please contact Kathy using the Contact Form and we can let you know what the schedule is and the amount of folks we are serving at that time.
MEET ME UNDER THE BRIDGE FUNDRAISER
When:
Where: Moose Lodge located at: 7055 E. 16th Street
What: Indoor Garage Sale
Time: 9 am to 2 pm
Specifics: Rent a table at the Indoor Garage Sale Fundraiser for Meet Me Under The Bridge for $20 or two tables for $40 and get third table free. All proceeds from table rentals benefit the homeless of Indianapolis. You bring your "treasures" and set up on the tables and keep your profits. Food will be sold as well for fundraiser.
Moose will be open at 7:30 am so you can set up your tables. Please come and shop as well.
SIMPLE RULES
• Please send in application with your check for table or tables.
• Make checks payable to Sue Racette (317-506-1738).
• Deadline: check/application mailed to 11314 Red Bush, Indianapolis, in 46229, by March 14th
• Table cost: one table for $20.00/if you purchase two tables, you would receive a third table free. Chairs included
• Setup times from 6am to 8:30am (we want everyone ready for 9:00 opening.
• No large items.
• If you sell clothing – we ask they are neat/clean/displayed neatly.
• No food or drink sold at your tables. This takes away from us earning money for the homeless.
• Contact Person: Sue, 317-506-1738.
• Please click the link below to open the application file and save it to your computer in order to print it and send it to us: MMUTB_FUNDRAISER_APPLICATION
Many thanks!