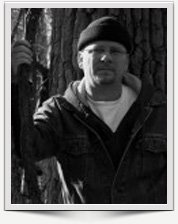 May The Lord bless you and surround you with peace this day. I write again to you this week from Kathy's Korner. Our dear sister Kathy is on vacation and I personally ask you to spend time on your knees in prayer for her. She is deeply loved on the street by so many and they look for her each week. This past sunday many have asked, "Where's Kathy?". Their love for her is not based on what she can provide for them, they love her because she passionately loves them with Agape Love that over flows and pours out of her from Our Father in Heaven. Most of our friends on the street don't understand what it is about Kathy that is so different, they just can't put their finger on what is making them so hungry or what their hungry for.
The difference with Kathy is that she lives the gospel every day in her weakness. The Holy Scriptures tell us that: "In our weakness He "Jesus" is strong! Saying this, I need you to understand three main points in order to get what I'm talking about.
It is of my opinion, that the mission field we stand on in the streets of this great Nation, is the most difficult mission field in the world… Why? Three reasons.
1.) This mission field is in our back yard… so to speak. Most of us are blind to who is living down the street, under a bridge or in the woods on the rivers or railroad tracks. We all assume that if they really wanted help, they could get it. But the truth is; there's not enough money in the government programs to help them. Waiting list after waiting list my people are signed up on with no hope. Most government programs are geared for homeless prevention, so if you fall off the bridge into the pit of homelessness, you are at the end of the line for help. The rope dangling in that pit is so short, to get a firm grip on it, and be lifted out is rare.
2.) Today, it takes two incomes to raise a family, pay the bills and care for our loved ones. There is not much time left in our busy schedules to spend any quality time required to build the relationships with the homeless and make a real difference in these peoples lives. The Church needs to recognize the legitimacy of this mission field in our streets today and make it possible for our brothers or sisters who have a calling on their life, to be out there full-time. There is no difference between our streets and a foreign country, a mission field is a mission field.
3.) The last reason and most important reason is that the gospel has been heard in our streets so much and in so many different ways, people have become tone deft to it.
Ponder these three points and you will understand what I am getting at.
Now is the time my fellow Christians to become Solders of our Lord. Now is the time to stop talking about Jesus on Sunday and start acting like him every day of the week. Now is the time to stop talking about the gospel and start living the gospel!
It is when we begin to and continue to live the gospel every moment of every day that we will become so salty that the lost will become thirsty and hungry for what we have. And let me remind you of, what we have; we have Gods Mercy and His Grace covering our life every moment of everyday. He loves us more than anything created and remember that His love is so great He allowed His One and Only Son to die on Calvary just as we where… SINNERS!
When we live the gospel, we live in his grace and we live in his mercy and we live in his love. These three things are as eternal as He is and there is no power that can contain them, they flow freely into us but must freely flow from us.
When we live the gospel, then they will have a real example of what a real Christian is, and they will see Jesus!
My friend, be merciful as God has been merciful to you.
My friend, give grace as God has been graceful to you.
Most importantly my friend, Love with the same Love God has loved you with.
Always remember, Jesus laid His life down and paid the price for your sin, he also did this for his children of the street…
In our weakness, He is strong!
Richard