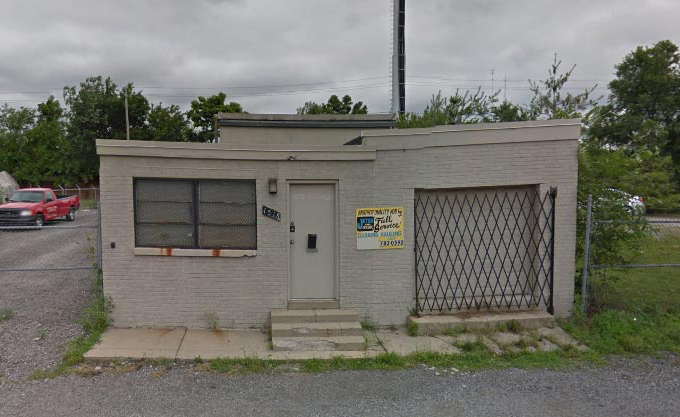 Meet Me Under The Bridge (MMUTB) Ministry has been giving the love of Jesus to the homeless community of Indianapolis since 2005. We have faithfully served with hot meals, clothing, toiletries, bus passes, bus tickets home, vehicles, helping find apartments, furniture, tents, sleeping bags/blankets, motel rooms for homeless people that have to prep for colonoscopies etc.
We are doing what Jesus told us to do in: Matthew 25:35 – 36, 35 For I was hungry and you gave me something to eat, I was thirsty and you gave me something to drink, I was a stranger and you invited me in, 36 I needed clothes and you clothed me, I was sick and you looked after me, I was in prison and you came to visit me.
None of us know what tomorrow brings… we could be on the receiving end needing help from MMUTB or a family member or a friend. From my own personal experience, we have served a guy that went to high school with my brother and a young girl that I've known since she was an infant. We just don't know… Wouldn't you want some kind folks to love on your loved one when they're in a fragile place or a tight spot?
We will not enable/disable a person from what they are capable of doing for themselves. We will empower and encourage them to greatness and to their God given talents.
We have prayed for a building since 2005… MMUTB has a building!!! The address is 1518 Deloss Street, Indianapolis, IN 46201. I'd contacted some earth angel volunteers that had the same vision as MMUTB to have a building close to downtown. I told them how much and they wrote us a check!!!!!!! Yes, the building is paid in full!! A huge thank you to them!! Bless them Father in Jesus' Name.
The building needs LOTS of love though. The building is within a mile of where we are serving at the ACLU!! God is perfect in His plan. We will continue to serve in the ACLU parking lot. Our relationship with them is awesome and we are very thankful that they have blessed us with a parking lot to bring salvation to our friends on the street and have church.
The building will not be a shelter for the body, but a shelter for the soul. Our three R's with our relationship with our homeless friends: R – Rescue, R – Relationship, R – Restoration… to community to family to God.
The building is made out of block and seems to be sound, but the roofs are in dire need of REPLACING. They are flat, rubber roofs, and have lots of layers. We want to put a pitch to it as this would be more economical in the long run. We honestly can't get some of the other things done inside until we get this fixed. This is one of the major area's we need your help.
A pitched roof for the two that are leaking now would be in the range of $12,000 – 15,000.
The vision of the building will be:
• Bible studies
• A respite for the soul
• One on one ministry/discipleship
• Life skills
• A place for outreach to talk with a homeless friend of what their next option is and give them direction
• Showers
• Laundry
• Clean clothes
• Blankets
• Reading classes
Nothing makes a person feel human like a hot shower, clean clothes, clean socks and someone to care if they live or die. With MMUTB being in relationship with them we can learn their abilities, learn their weaknesses, and help them overcome those weaknesses, coach and direct progress into "normalcy". Help them with jobs, school, housing, detox, etc. Walk this life with them and show them a better way.
Please join us in prayer to God our Father for His provision. And never think YOU can't make a difference. You can! Would you please prayerfully consider donating to the mission work that MMUTB is doing in the streets of Indianapolis?
How To Help
We need hands and feet to get these things done, please consider helping MMUTB. Please contact Kathy Albright at 317-201-5669. Thank you for any help, donations and your consideration. Any gift of materials (with receipt) or finances to help MMUTB is a tax deduction as we are a 501C3/Non-Profit organization.
Donate online CLICKING HERE
Or mail a check to:
MMUTB
P.O. Box 42159
Indianapolis, IN 46242
We are trying to finish one of the rooms, the supply room. We are always looking for volunteers who are skilled in construction work to help with this project. Below are products to finish supply room:
3 ea. 4' x 10' x ½" dry wall – for door opening in supply room
12 ea. 4' x 12' x ½" dry wall – for ceiling in supply room
5 ea. 8' x 1' x 4' interior door trim – both doors and entry door inside
10 lb. 7/8" dry wall screws
2 ea. 5 gallon buckets all-purpose dry wall compound
2 ea. Rolls dry wall tape
10 rolls fiberglass insulation R-19 (Menards SKU# 1616102/model # 510500)
2 boxes T-50 3/8" staples
5 lb. box #8 bright finished nails
God bless you for any consideration.
Kathy